PhD mentoring (ProBe)
PhD mentoring project (PROmovierendenBEtreuung, ProBe)
The MIN Graduate School is currently focusing on the supervision of doctoral students within the MIN Faculty. As part of its call for applications to network graduate support (Graduiertenförderung vernetzen), the Joachim Herz Foundation is funding several projects from 2019 to 2023 facilitating the career development of doctoral researchers. These include projects that:
review the academic conditions for doctoral researchers;
introduce professional development for supervisors;
improve the balance between doctoral work and family commitments;
draw attention to careers in and outside of academia, and help doctoral and early career researchers to prepare early on for the transition after graduation;
support and/or introduce new methods of communication for supervisors and doctoral researchers in the form of an Individual Development Plan (IDP) for doctoral researchers, which will allow them to identify, reflect on, and develop individual competencies.
---
An IDP is a flexible plan used in meetings (e.g., with supervisors, mentors, or external individuals) to identify and reflect on competencies and capabilities by working through specific standardized questions and tasks. To date, this method has primarily been used in Anglo-Saxon countries where it has been recognized as an invaluable tool for many years. It will now soon also be available to doctoral students of the MIN Faculty.Introducing IDPs will provide a transparent basis to promote the career development of doctoral researchers working on a structured or individual doctorate. Conducting a nuanced assessment of their own capabilities can help doctoral researchers prepare for their desired career path early on.
The structure of the IDP informs doctoral researchers and supervisors of the status quo and provides a framework for the discussion on how to proceed. The IDP helps doctoral researchers to effectively plan and complete their doctoral projects as well as to strategically map out their own careers. The plans are based on the quality standards of the MIN Faculty and local circumstances. Supervisors and mentors are also asked to support and coach doctoral researchers in their career development in order to encourage independent talented early researchers.Whether as academics or scientists at universities, universities of applied sciences, non-university research institutions, in industry, or other fields of work, taking a look at the requirements and required competencies and reflecting on one's own motivation for wanting to work in a specific field is beneficial.
The IDP project is being implemented in cooperation with the Hamburg Research Academy (HRA).
---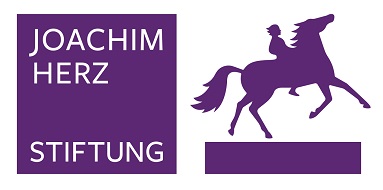 The non-profit Joachim Herz Foundation is primarily involved in projects it develops on its own or in cooperation with other charitable organizations. It is predominantly active in the fields of science, economics, and personal development. It also funds small, innovative external projects in these areas. Since 2017, the Foundation has additionally supported research projects in the fields of medicine and law. The Joachim Herz Foundation was established in 2008 and is one of the largest foundations in Germany.