Academic Leadership Programme for Women 2018 Research Funding and Career Planning
16 April 2018, by MIN-Dekanat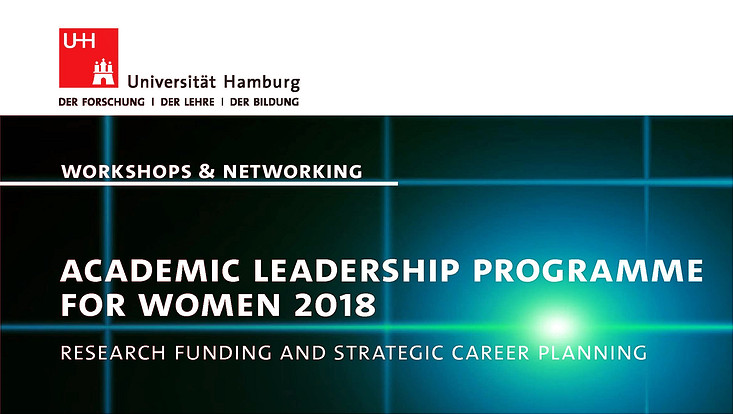 Photo: Foto: UHH/Academic Leadership Programm 2018
The MIN faculty, the cluster of excellence "CUI" and the UKE invite all of their Postdocs, Postdocs in a group leader position and associate professors (PDs und Juniorprofessorinnen) to participate in this year's Academic Leadership Programme for Women which focuses on "research funding and strategic career planning".
It contains the three following Workshops plus two networking events.
1.      27./28.4.2018: Convinving and Debating –
How strategies and skills can improve your chances in grant application and help you to communicate sucessfully on the workfloor   
2.      08./09.6.2018: Writing Grant Applications
3.      24.8.2018: Developing your Research Brand
It is possible to attend the workshops individually, but we recommend to participate in all three modules.
For more information, check the Poster and the Flyer of the event.
For registration please follow this link:
www.cui.uni-hamburg.de/academicleadership2018
We offer free childcare. Please indicate upon registration whether you require this service.
---