This page:UHH > MIN Faculty > About the MIN faculty > News > 2020 > Role of protein kinase CDKA;1
Role of protein kinase CDKA;1
12 February 2020, by MIN-Dekanat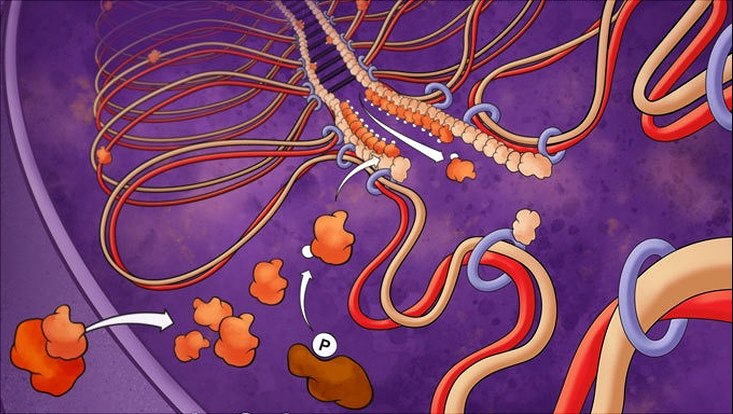 Photo: EMBO
An international research team led by Prof. Dr. Arp Schnittger from the Department of Biology at Universität Hamburg has investigated the role of the protein kinase CDKA;1 in the development of gametes in Arabidopsis. The study was published in "The EMBO Journal" and also covers the front page of the current issue.
Meiosis is of essential importance for all sexually reproducing organisms and fulfils two important tasks: reducing the chromosome set by half and contributing to the genetic diversity. In most organisms, each gene is usually present as two copies in the genome - one on the chromosome received from the mother and another one on the paternal chromosome. To prevent the chromosome set from doubling from generation to generation, it must be halved during meiosis, and thus the gametes produced will harbor only half of the genetic materials. Following the gamete fusion, a progeny harboring the same amount of genetic materials as the parents is then produced. All processes in meiosis must be precisely coordinated and regulated so that the chromosomes, where the genetic information is stored, are distributed evenly among the daughter cells. In addition, an exchange of DNA segments, a processed called chromosome recombination, takes place between the parental chromosomes and hence their composition changes.
Many proteins are required to fulfil these complex tasks. The scientists led by the developmental biologist Prof. Dr. Arp Schnittger have discovered that the protein kinase CDKA;1 plays an important yet not well understood role. Especially, CDKA;1 is important for establishing contact between the parental chromosomes, without which there would be no exchange of DNA segments. The protein ASYNAPTIC 1 (ASY1) also plays a central role in the chromosome pairing and recombination and the team around the Hamburg researchers have now been able to show that ASY1 is regulated by CDKA;1.
For their investigations, the scientists used the model plant Arabidopsis thaliana (thale cress) and performed genetic and biochemical investigations. Disorders in meiosis usually have dramatic effects on the progenies and lead, for example, to malformations and growth disorders or sterility in humans. "Due to the mechanistic similarities in the regulation of meiosis, our research on the plant Arabidopsis has huge transfer potential and application for medical research," said Schnittger. "For example, humans also have two proteins that correspond to ASY1 from plants and our work suggests that these proteins could also be regulated in a similar way". In future, Arp Schnittger plans to further investigate the regulation of ASY1 and its related proteins. "Our newly developed methods for the live observation of meiosis open up fantastic and undreamed-of possibilities to gain deeper insights into the molecular regulation of meiosis".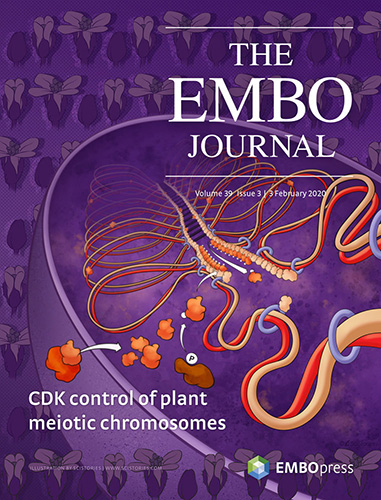 Publication
The Arabidopsis Cdk1/Cdk2 homolog CDKA;1 controls chromosome axis assembly during plant meiosis, Chao Yang,  Kostika Sofroni, Erik Wijnker, Yuki Hamamura, Lena Carstens, Hirofumi Harashima, Sara Christina Stolze, Daniel Vezon, Liudmila Chelysheva, Zsuzsanna Orban‐Nemeth, Gaëtan Pochon, Hirofumi Nakagami, Peter Schlögelhofer, Mathilde Grelon, and Arp Schnittger, EMBO J 39:e101625 (2020).
https://doi.org/10.15252/embj.2019101625
Contact
Prof. Dr. Arp Schnittger
Faculty of Mathematics, Informatics and Natural Sciences Department Biology