Academic Leadership Programme for Women 2019 Assemble your Toolbox for Self Marketing in Science
18 April 2019, by MIN-Dekanat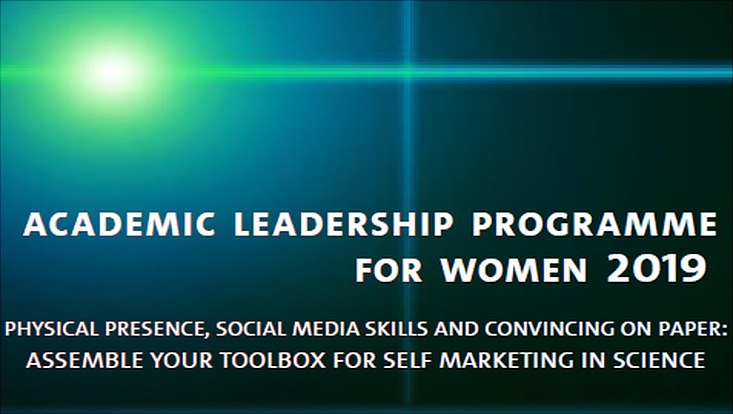 Photo: Foto: UHH/Academic Leadership Programm 2019
The MIN Faculty, the University Hospital Eppendorf (UKE), the Cluster of Excellence "CUI: Advanced Imaging of Matter" and the Cluster of Excellence "Quantum Universe" are inviting their advanced postdoctoral students, who already have leadership responsibilities in the academic world or are aiming for them in the near future, to take part in this year's Academic Leadership Programme for Women, an English-language qualification series to promote leadership skills and support career management. 
It contains the three following Workshops plus one networking event.
1.      24./25.05.2019: Vocal Power and Physical Presence
2.      09./10.08.2019: Science and Social Media
3.      27./28.09.2019: Using Language as a Tool
It is possible to attend the workshops individually, but we recommend to participate in all three modules.
For more information, check the Flyer of the event.


For registration please follow this link:
www.min.uni-hamburg.de/academicleadership


We offer free childcare. Please indicate upon registration whether you require this service.
---