Women's Career Day 2018
360° Leadership: Upward and self-leadership, social influence and negotiations in academia
17 October 2018, by MIN-Dekanat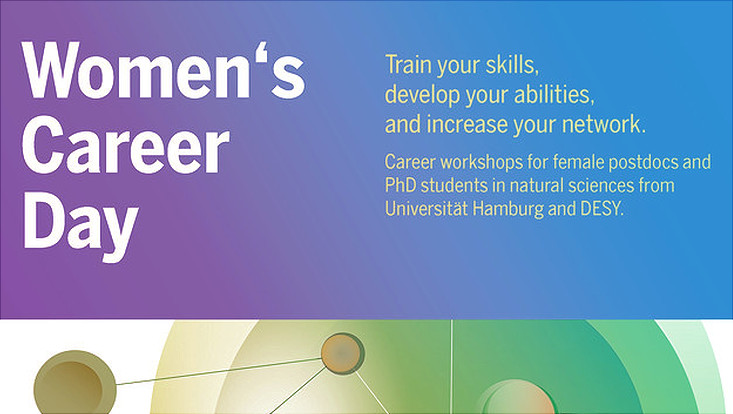 Photo: UHH/MIN
On the 8th and 9th of November this year's Women's Career Day will take place for female doctoral and postdoctoral researchers. The English-language workshop by Prof. Brooke Gazdag from Munich deals with different leadership styles and how leadership influences us. However, it also discusses how we can influence others by leadership, and how techniques like e.g. "upward leadership" can be of use.
Venue: Geomatikum, Room 1528, Universität Hamburg,
               Bundesstraße 55, 20146 Hamburg
Date:    08.11.2018, 10am to 6pm and
               09.11.2018, 9am to 5pm
Registration & information: www.pier-hamburg.de/wcd2018
Learning Goals:
Learn how to influence others (without authority)
Develop techniques for dealing with different supervisors
Understand your leader and their goals
How to start leading from your current position

Training Method:

This workshop is designed to be relevant to the broad spectrum of followership situations. Good followership is defined by ones ability to take direction well, be part of a team and to deliver on common goals. There are many implicitly held beliefs about what makes a good follower and a good leader. This workshop will enable participants to identify their strengths and to understand their leader on a personal level.
Early in their careers, scientists are often in a "sandwich position," which necessarily means that they must be able to lead and manage effectively in all directions (upward, downward, and lateral). They lead their subordinates and team members, but they also need to successfully influence their colleagues and their supervisors. In order to effectively exercise their influence on others, scientists must also develop their ability to lead themselves. To help participants successfully prepare for these challenges and identify their own style, we will present and discuss different leadership approaches for the different directions.

The theoretical and practical information will be evidence based – both from my own research and the greater academic field. Exercises will be based in the academic context and the particular obstacles female scientists face while advancing to higher positions in universities.
Key themes:
Leadership:
Leading in all directions

How to influence others:
Social influence/Persuasion
Open to all disciplines and research areas. Everyone is welcome!
The event is organized as a cooperation of the cluster of excellence "CUI", SFB 925, SFB 676, PIER, MPSD, EMBL and the MIN faculty.
---