Family and Science
The MIN Faculty wishes to support all of its members in reconciling family life and career/studies. We provide support for parental responsibilities as well as for the care of family members.
Members of the MIN Faculty may also apply for financial support for emergency childcare. Support for further reconciliation measures can also be requested from the fund for structure-enhancing measures. Funding is available to cover personnel costs for covering academics during statutory maternity leave, for example.
Scientific Career and Parenthood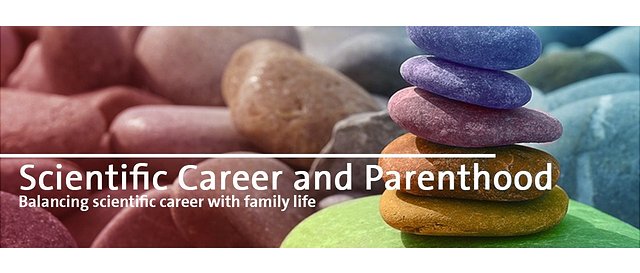 The balance between a career in science and family obligations is often a challenge. Limited work contracts, the necessity of regional and international mobility as well as high publication pressure are the most prominent reasons why the decision to take on family obligations within science is seen as a challenge.
Once a year this topic is focussed at "Scientific Career and Parenthood". Together with experts from the personnel department of UHH and the legal department of DESY, the legal ramifications of limited work contracts (under the WissZeitVG) and their effects on parental leave is discussed.
In the following panel discussion, four researchers on all levels of the scientifc career share their individual strategies on how to manage a scientific career with family life: they discuss what support they receive and which obstacles they face. The event closes with the opportunity for questions and further exchange.
"Scientific Career and Parenthood" is hosted by the MIN faculty, CUI, CliSAP, SFB 676 and the Familienbüro Of Universität Hamburg and is held in english.
SCaP 2018: "More and more fathers are joining SCaP"
SCaP 2017: "Take parental leave"
Parent-child-room
Grindel Campus
Bahrenfeld Campus
Stellingen Campus
Family office at Universität Hamburg
For students
Beschäftigte



In summer 2010, Universität Hamburg was named a family-friendly university following an audit.

Further information is available from the Equal Opportunity Office.
---